USA Scholars 2015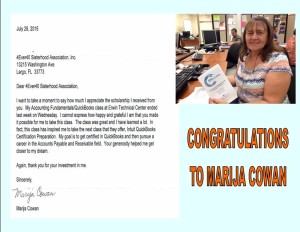 PROGRAM SERVICES INTERVIEWED WITH THE APPLICANTS
Philippines Scholars- 2015
PROJECT: REBUILDING BROKEN DREAMS AND GIVING HOPE


This scholarship project is dedicated to the women who lost their husband, father or brother in the devastated typhoon Yolanda that hit Visayan provinces in the Philippines in 2013.

4Ever40 Sisterhood Association, Inc. provided free scholarship for 3 months at the Bluewater Training Academy in Maribago, Lapu-Lapu Cebu City.  The organization paid for their tuition fees, board and lodging fee for 3 month + 2,000 pesos monthly allowances per each student, at total budget of almost $800 per student.  Classes was started in mid October and finished last January 20, 2016.

The school guaranteed these young women to get a job after training.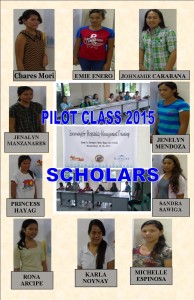 Student Performance Report
GRADUATION OF THE 10 SCHOLARS – FEBRUARY 1, 2016
"When I wasn't able to continue my education, I felt discouraged. I felt empty and hopeless." This was expressed by Lyca Mae Caminos, 19-years old, who is one of the ten scholars who graduated from a 6-month training course in hotel and restaurant management in Bluewater Academy last February 1, 2016. She also finished on top of the graduating class.