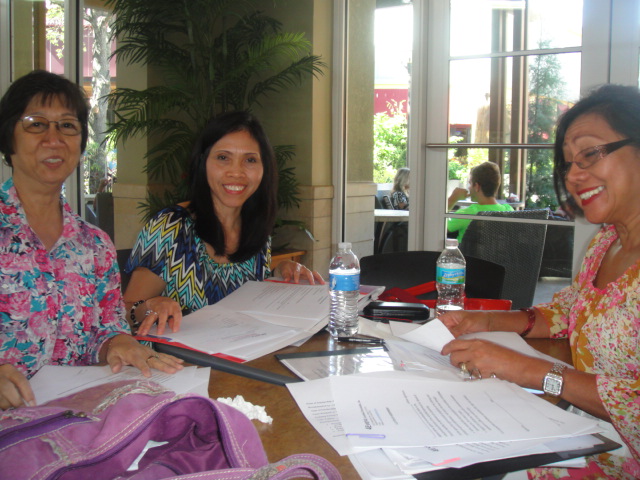 Program & Education Committee are working hard to find the challenges on how we can help empowered women through education to become self-sufficient?  Which is the main mission of 4Ever40 Sisterhood Association, Inc.  By sharing interests, experiences, knowledge and skills through social events and networking systems, our purpose is to motivate, encourage and provide leadership in children and women's education, advocacy and research.
4Ever40 Sisterhood would like to provide scholarship to poor children in remote areas in the Philippines as we as to inspire women everywhere to finish their education to become self-sufficient.
On the first year of 4Ever40 Sisterhood, we helped a lady who lost her job.  She called and asked for help.  At her age, she doesn't have enough skills except being a food server.  She told us that she wants to acquire knowledge to do more and get paid more.  With the help of our Education Committee, we asked her to submit a resume, and from there we start doing our part.  Now, this lady just finished her Certified Nursing Assistant and getting ready to work at Assisted Living Facilities.
After the recent event The Prom After 40, 70% of the proceeds will be awarded to Program & Education Committee to send at least 5-6 women to school before end of this year.
The Committee created guidelines and procedures that will be included in the packet that they are going to give to the interested applicants such as :
Letter to Applicant- Final122813
When all forms are completed and signed, please return/mail to :
4Ever40 Sisterhood Association, Inc.
Program Services                                                                                                                                                                                                                                                                13215 Washington Ave. Largo, FL 33773
For any assistance or questions in completing these forms, please call :  Connie Solano-VP Program Services : 813-335-0927.                           Please leave a message as needed.
MEETING WITH THE BOARD OF DIRECTORS -October 10, 2013 @ Cove Cay Country Club
Agenda : Approval of the guidelines and procedures for scholarship application.