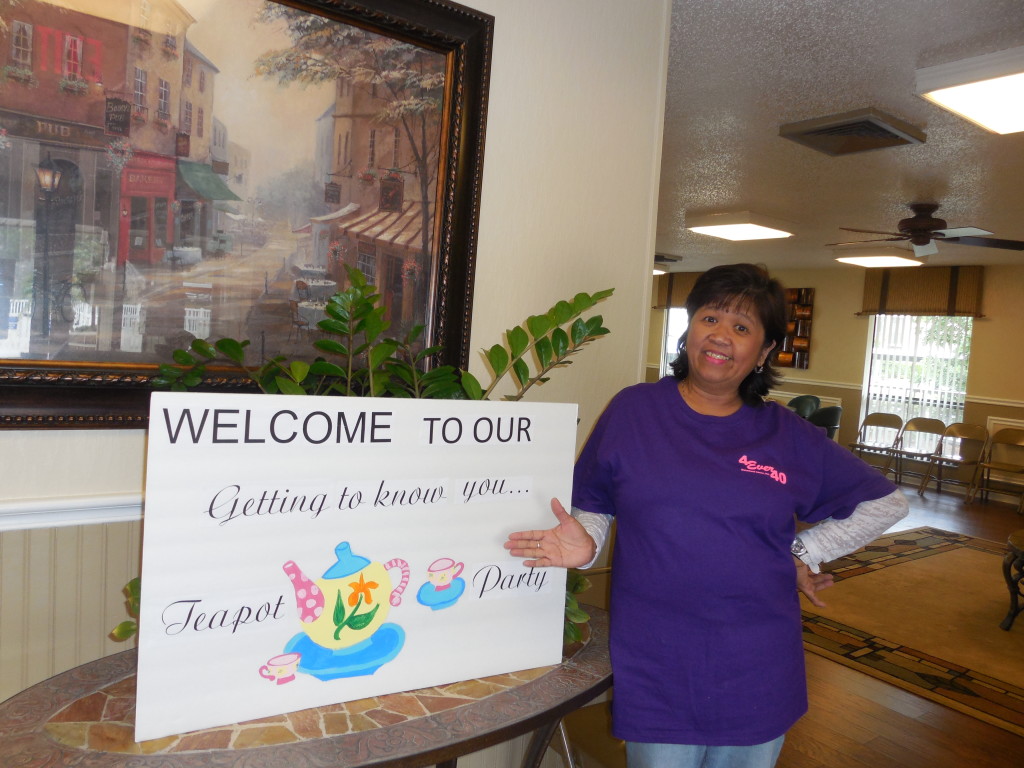 Getting To Know You~Tea Pot Party is our 1st "Team Building" event for 2014.  To build confidence, sportsmanship and camaraderie to develop a strong sisterhood.  It is welcome to all new and old members of 4Ever40.
 "Marvelous Me" is the 1st part of our Team Building event program held on January 26th at Cove Cay Country Club.  I grouped my sisters into 5   in each round table.  We prepared hot tea for them to drink.  I had a bowl of "MM's chocolate where all my sisters will scoop one teaspoon of these chocolates with different colors.  Each color correspond to a question pertaining themselves.  Example- if they get RED, they have to tell a short story about their childhood, etc.  Each sister will remember what other sisters told them about themselves because at the end of the game there will be a question and answer contest.  This is a FUN PROGRAM where everyone participated.  It aroused their curiosity of knowing things about other sisters, to inspire them to build self confidence, sportsmanship and camaraderie that will build a strong sisterhood.
The 2nd part of this team building event program is the "DRESSING ME UP CHEERIOS", where 3 teams competed with each others.  They dressed up their models using creape papers and cheerios cereals.